ERA Real Estate Honors ERA France on 25 Years
as Member of its Franchise Network
By Realogy Holdings Corp.
March 15, 2018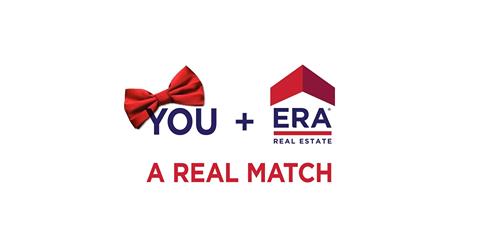 MADISON, N.J., March 15, 2018 /PRNewswire/ -- ERA Real Estate recently honored ERA France on its 25th anniversary as a member of the global real estate franchise network. The company celebrated this momentous accomplishment at both a two-day French convention at the Grimaldi Forum, held February 5 and 6 in Monaco, and at the ERA® International Business Conference (IBC), held February 19-21 at the Aria Resort & Casino, in Las Vegas, Nevada. This was also the occasion for ERA Real Estate to renew the master franchise agreement with ERA France for an additional 25 years.
Led by François Gagnon, President of ERA France and President of ERA Europe, and Hélène Gagnon, the chief financial officer of ERA Europe, at the conferences, the franchisees and their teams reviewed the fundamental developments that drove their successes this past year. François went on to sum up the past 25 years by stating: "We are very proud to be part of the ERA family and part of Realogy, which is the largest residential real estate franchisor in the world, with approximately 289,000 affiliated agents in 116 countries."
"ERA Real Estate launched its first European affiliate in 1993 with the opening of ERA France. Today, ERA Europe operates more than a thousand offices and is one of the most respected residential real estate networks on the continent," said ERA Real Estate CEO Simon Chen. "We were honored to join their celebration in France and their success is a triumph of ERA Real Estate's model. The ERA brand's culture of collaboration and ability to consistently innovate, whether through a new market or a new technological breakthrough, speaks to why our international companies have not only demonstrated longevity, but great growth year over year."
This year, the 25th national ERA France convention gathered nearly 1,200 participants who were thrilled to see their president make a spectacular aerial entrance to open the event. "This event is so great because it really brings us all together," said François Gagnon. "Industry partners are present, franchisees bring their teams—this year we also extended invitations to other international collaborators. This kind of culture-building is a special moment because it reminds us all how important relationships are to this industry. When we can all get together and learn from each other, I think we get stronger as a company."
2017 was an excellent year for ERA France, with the addition of a number of new agencies, increased broker productivity, and maintaining the quality of service to customers. Now the largest ERA-affiliated operation in Europe, with close to 400 offices, ERA France is also leading the charge on various digital initiatives, like e-reputation strategizing, expanding social networking presence, developing mobile search applications, and others.
About ERA Real Estate
ERA Franchise Systems LLC (www.ERA.com) is a global leader in the residential real estate industry with more than 40 years of experience in developing consumer-oriented products and services and delivering value through innovation and collaboration. The ERA Real Estate network includes more than 39,000 affiliated brokers and independent sales associates and approximately 2,300 offices throughout the United States and 31 other countries and territories. Each office is independently owned and operated except offices owned and operated by NRT LLC. ERA Franchise Systems LLC, which operates the ERA Real Estate system, is a subsidiary of Realogy Holdings Corp. (NYSE: RLGY), a global provider of real estate services. ERA Real Estate information is available at www.ExploreERA.com.
Media Contact:
Maggie Rohr
973-407-4027
maggie.rohr@era.com